Welcome to Woodland Hills Plumbing Website
Woodland Hills Plumbing - Full Service Plumber and Plumbing Repair Services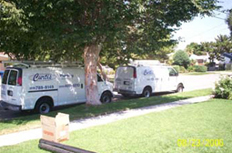 Woodland Hills Plumbing is a plumbing company located in Woodland Hills, California. Curtis Plumbing has been in business for over 20 years and guarantees to have the lowest prices around. Fully licensed to do plumbing in the state of California, he can be contacted at 800-729-8149 and is available six days a week if you call for an appointment. No job is too small for Woodland Hills Plumbing and all work is guaranteed in writing. Tom can even be at the location within 60 minutes of your service call if he is not currently on a job site.
Why Choose Us:
Available 24 Hours, 7 Days a Week
Emergency Responders Ready
Licensed & Insured Technicians
Full Plumbing & Drain Services
State-of-the-Art Equipment
No Job is Too Big or Too Small
100% Customer Satisfaction Guarantee
Local Satisfied Customers
Trusted for Over 20 Years
Some of the plumbing services that Woodland Hills Plumbing offers include: leaky pipes, leaky sinks, clogged main drains, clogged sinks or washing machines, and problematic sewer drains. Also, Woodland Hills can diagnose or repair garbage disposal issues, septic tank problems, and water pressure reduction in the shower. Currently Woodland Hills is offering a $69 web coupon for a Mainline Sewer Cleaning which is a great bargain. Video review of the pipes is available upon request.
Some of the specialty services Woodland Hills Plumbing provides for are water heater installation, sump pump servicing and water heater repair. Furthermore, Woodland Hills Plumbing is also available for full house pipe refitting and can take care of any routine pipe problems as well, as no job is too large or too small for Woodland Hills Plumibng. Swimming pool, sprinkler, and any water-related issues can also be looked at by Woodland Hills Plumbing and if he is able to fix it, Tom would be glad to assist in providing any water related services to you if he is able to diagnose the issue.
Customer Service is a main priority of Woodland Hills Plumbing. Appointments can be called in 24 hours a day, 7 days a week and emergency plumbing services can be provided upon request. Free estimates provided at any time and full warranties on parts and full warranties on new water heaters installed by Tom are provided at no additional cost. The main brands Woodland Hills Plumbing uses include Delta Faucet Company, Moen, Price Pfister, Kohler, Rheem, Rinnai, and Insinkerator.
Woodland Hills Plumbing prides itself on quality service and is a local business that does work properly, efficiently, and cost-effectively. Woodland Hills Plumbing can be contacted via email, web, and google+ as well as over the phone. No matter what the job is, Woodland Hills Plumbing will take care of your home and will be able to provide quality service at rock-bottom prices. Do not trust your plumbing needs to amateur plumbers with no license and cheap products. Do trust Tom and Woodland Hills Plumbing and his 21 years of plumbing knowledge.
Woodland Hills Pipe Services
I like Woodland Hills Plumbers. They show up on time, they dress very neatly and look professional. They keep their work space very clean and clean up everything they do after a job. I have never had an issue with them. I think they are worth their money. They are the only plumbers i hire anymore.
Woodland Hills Sewage Services
Rated
4.7
/5 based on
8
reviews